A Co-operative Art Gallery
Arts at the Albion is a co-operative gallery in the heart of Gravenhurst, Muskoka, showcasing the work of 20 diverse and unique local artists and crafts people in a heritage building.

Painting ~ Pottery ~ Jewellery ~ Basketry ~ Clay, Wood & Metal Sculpture ~ Fibre Arts ~ Photography ~ Soapstone Carving ~ Stained Glass
Our Story
Where History, Art and Community Collide
Built in 1879, our heritage building has been a part of the life and heritage of Muskoka since the steamship era. Originally built as the Albion Hotel, it is now a hub of arts and culture in Gravenhurst and an opportunity for local talent to showcase their work.
20 Local Artists
Sharing A Vast Diversity Of Work
Come visit us and see for yourself what these Muskoka artists have to offer.
A Year Round Gallery
Come visit us to:
be inspired, support local artists, purchase a hand-crafted piece of art or a one-of-a-kind gift.
Main St. Gravenhurst across from the Post Office.
100 Muskoka Rd. North,
Gravenhurst, ON P1P 1S4
Tuesday to Saturday, 10 am – 6 pm. Sunday, 11 am – 4 pm
(705) 687-9165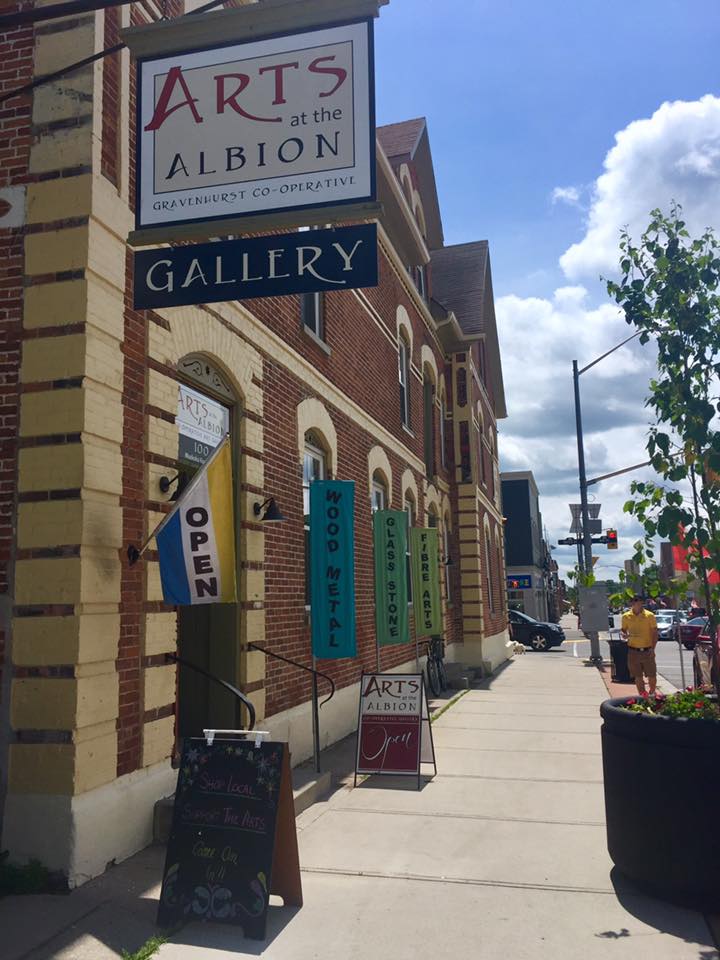 An Active Art Space
Our gallery is also an active art space that offers:
Special Events
Creative Workshops
Life Drawing Classes
Workshop Space Rental